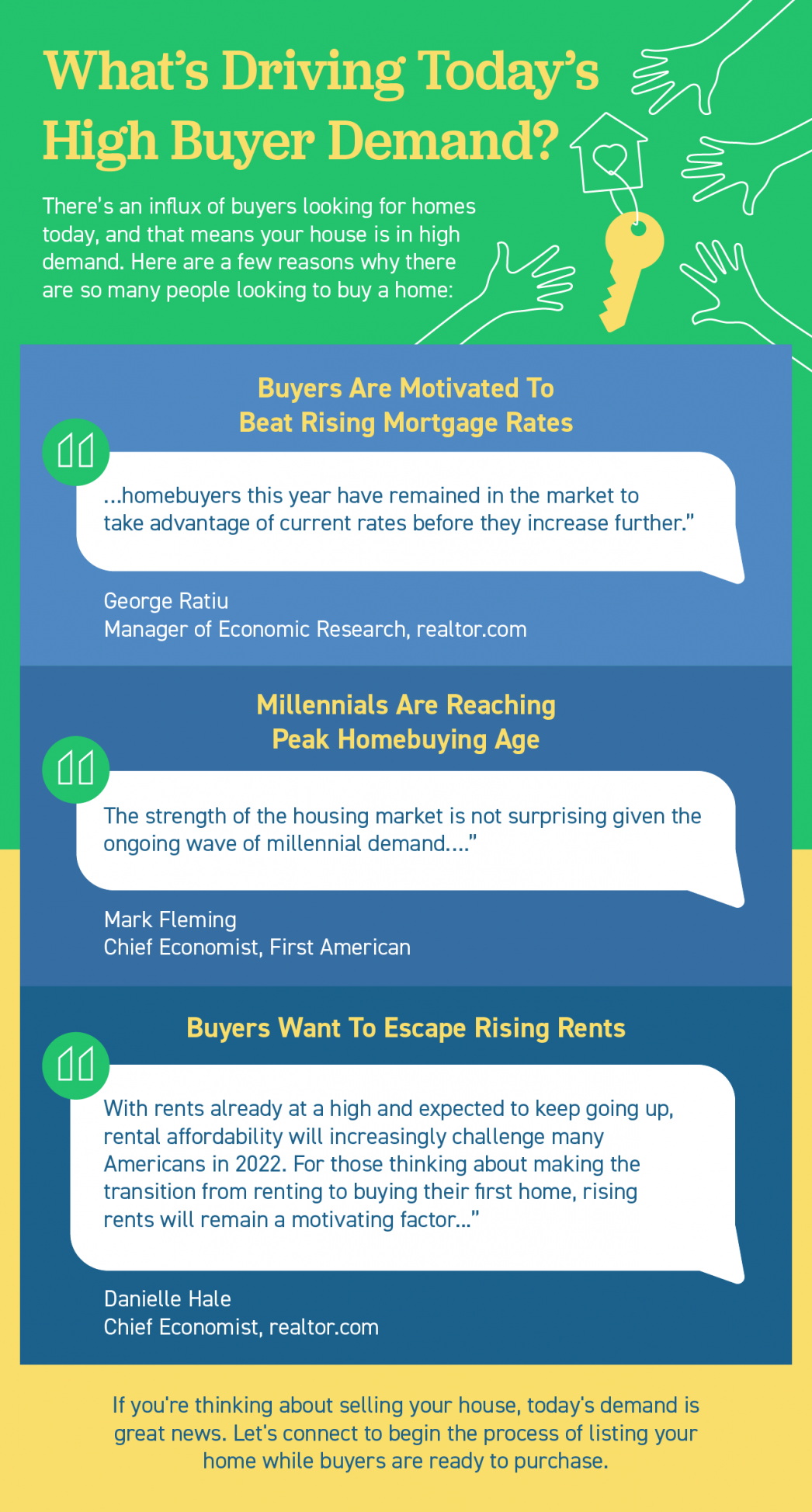 Some Highlights
There's an influx of buyers looking for homes today, and that means your house is in high demand.
Buyers are motivated to beat rising mortgage rates, and many want to escape rising rents. There's also additional demand from millennials who are reaching peak homebuying age.
If you're thinking about selling your house, today's demand is great news. Let's connect to begin the process of listing your house while buyers are ready to purchase.
If you'd like to know your home's value, reach out to the Ladd Group for a no-obligation twenty minute consultation.